TGIF!!! Happy Friday everyone! I hope you're all ready to have a fantastic day and have plans for a fabulous weekend! We're in the final days of summer break here in East Tennessee, so things are winding down and we're just ready for school to start already (at least the parents are! haha).
This week's Feature Friday is actually the whole suite. I just think it's fun and cheery and full of potential!
I give you "Follow Your Art":
Check out the fabulous die cuts! Color your own Stampin' Write Markers and Blends, cut out a stack of ribbons, and omgosh the buttons!!
You remember the little pink card laying on the table here? That was a CASE IT Wednesday project not too long ago. :-)
You could do "Back to School" or "Arts and Crafts" or even "Sewing" themed projects with this suite! Love it!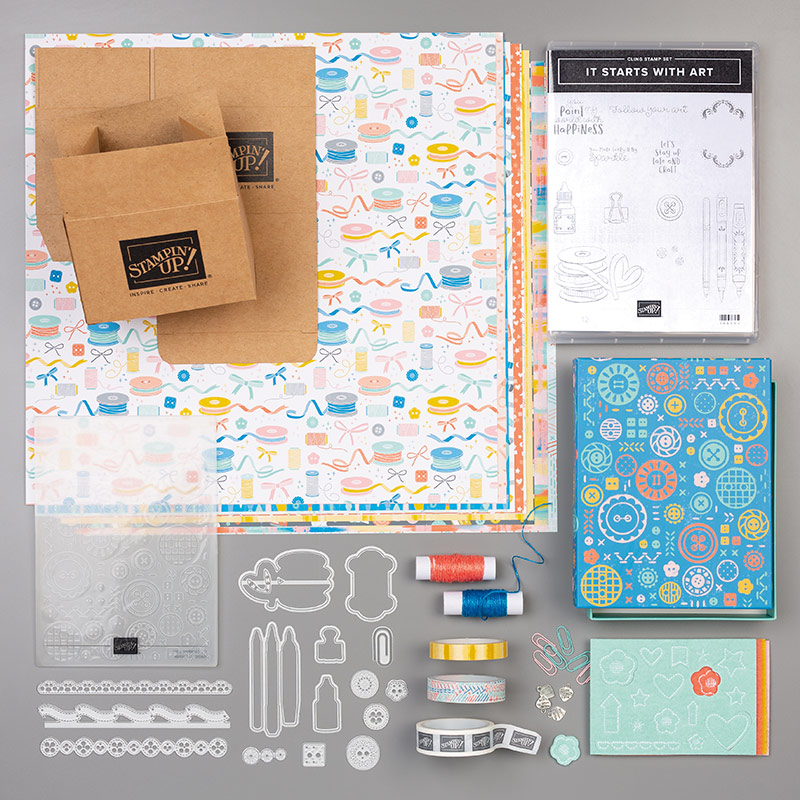 Check out the little brown Stampin' Up boxes! Aren't they too cute! There's also a roll of Stampin' Up label washi tape for you to seal your boxes with! HOW ADORABLE!!!
Well friends, that's about as much cuteness as I can offer in one day. I mean, I could do more, but you get the idea! This suite of products are so much fun!
To get them for yourself, simply click on one of the images below to be taken directly to my website.
Until Next Time,
Happy Crafting!
#TheStampinChic
Product List